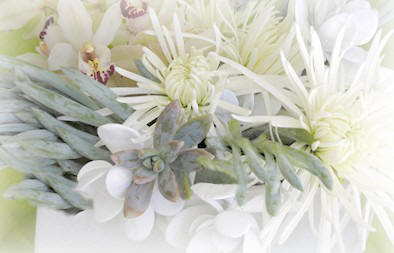 I adore simple pleasures.
They are the last refuge of
the complex.
- Oscar Wilde
The Chocolate Tulip is an all inclusive flower shop recognized as one of Toronto's Top Florist that offers a variety of services and gifts. We offer local flower delivery for the GTA and surrounding areas, unique designs created with the freshest flowers, event decor, as well as corporate, residential holiday decorating and weekly accounts. Whether you are an individual ordering one arrangement or a business planning a party, we are here to serve with complete professionalism. Our flower arrangements are artistic statements that touch the senses, emotions and always delight and surprise.
We are located on the corner of Yonge St. and Woodlawn Ave. If you are coming to our shop, please plan to park on Woodlawn Ave. Our store has a studio atmosphere and every arrangement is specifically made to order. If you would like to pick up an arrangement, please call ahead of time or plan to wait while we create something just for you. For deliveries please refer to our order page regarding same day delivery cut off times.
When contacting the studio we kindly ask that you please do leave us a voicemail (even if long distance) if we miss your call during studio hours so that we may return your call. If we are working with a client either in the studio or on the phone we will return your call as soon as we are able. During holidays weeks such as Valentine's or Mother's Day the studio can be hustling and bustling however if you do leave us a voicemail with your name and number we will be happy to return your call and assist you. If you would prefer you may also email us any questions you have and we will be happy to assist you.
OUR CONTACT INFO
The Chocolate Tulip Floral Design Studio
1251 Yonge ST, Toronto, ON M4T 1W6
Tel. 416 921-5559
email info.at.thechocolatetulip.com
(either click on the email address above to open in outlook or replace ".at." with the @ symbol if typing in manually)